Indigo Platform
Publish beautiful legislation that is a pleasure to read.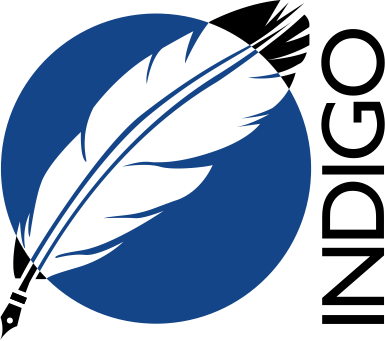 Indigo Platform is a cloud-based editor that helps you import, consolidate and publish your legislation so that it's easier to read, work with and understand.
Publish beautiful legislation for the web, download and print. Indigo takes care of formatting for you, letting you focus on the important parts: content and structure.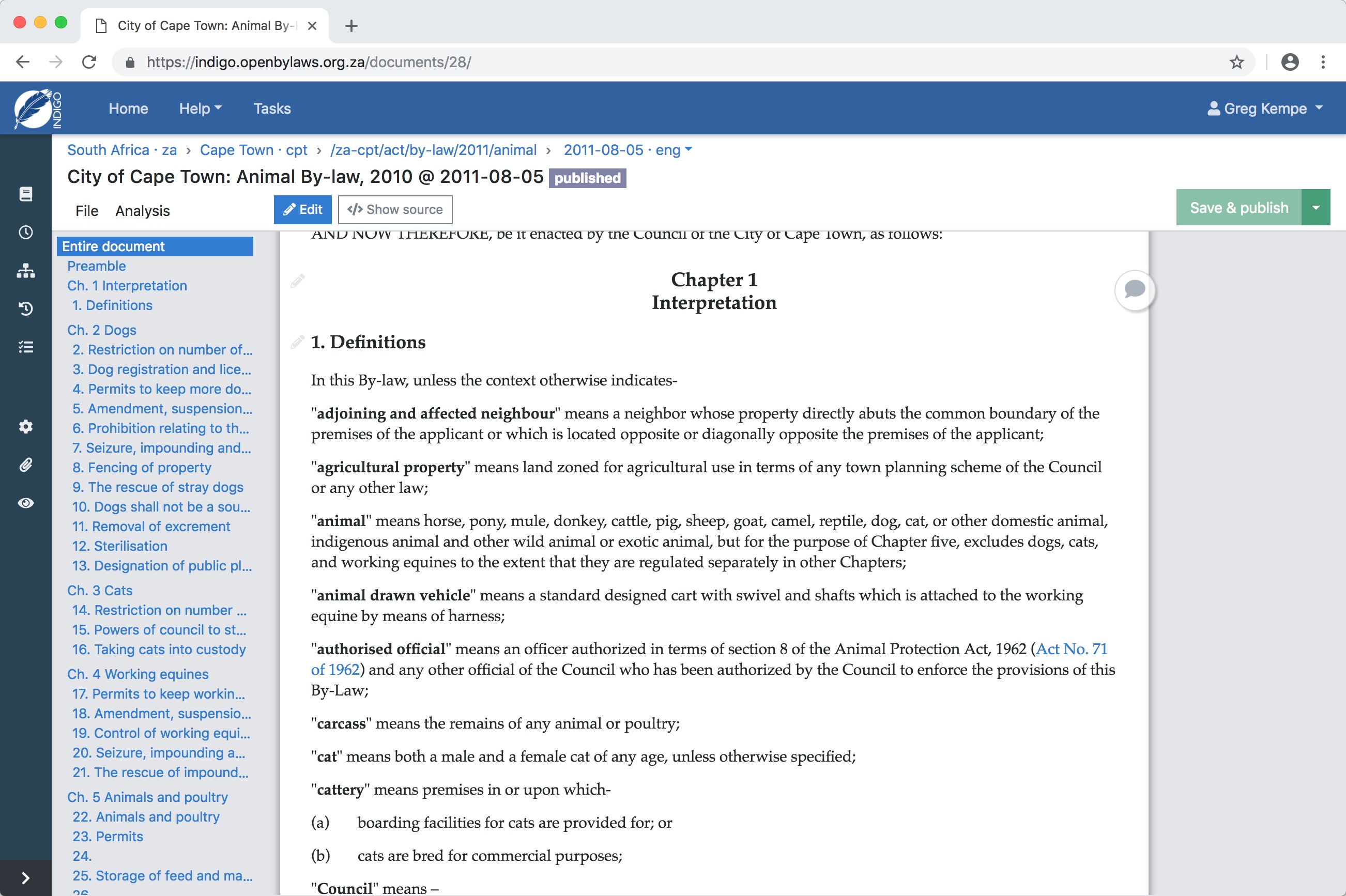 Legislation that is a pleasure to read
Indigo makes your legislation a pleasure to read and work with by formatting it consistently, using good typography and making it look beautiful. On desktop, mobile, e-reader and print.
Instant publishing in multiple formats
Publish legislation as an HTML webpage, PDF or ePUB with a single click. Indigo makes them all look beautiful and takes care of Tables of Contents for you. Webpages are mobile-friendly and ready to be embedded into your website.
Akoma Ntoso
Indigo uses Akoma Ntoso, an open XML standard for legislative documents. Akoma Ntoso's rich structure for marking up documents provides a solid base for Indigo's powerful functionality.
Amendments and Consolidation
Indigo helps you track multiple amended versions of a legislative work. Amended versions are linked and can also be managed independently.
Rich linking
Help your readers by automatically identifying defined terms and adding hyperlinks for references to other Acts.
Permissions
Limit who can view, edit and publish legislation using Indigo's permissions system. Limit users by jurisdiction and by action such as create, save and publish.
Organise
Organise your legislation with free-form tags and support for country jurisdictions such as municipalities.
Safe in the cloud
Indigo runs in the cloud. All changes are tracked and can be rolled back, and deleted documents can be easily recovered.
JSON API
Integrate with Indigo using the flexible JSON API, including metadata such as publication date, amendment and publication details, Table of Contents, and free-form binary attachments. Fetch XML or HTML content for whole documents or just specific sections.
Open Source
Indigo is fully open source and licensed under the LGPL 3.0. You can contribute or fork Indigo on GitHub. Indigo is built in Python using Django and PostgreSQL.
Indigo Platform was built with a grant from The Indigo Trust, for whom it is named.